USS Kamehameha
(SSN-642) Official Web Site
Operations
---
Surface transits look cool, but submarines would much prefer being under the water where they can be stealthy. The round bottom of an SSN makes the ship easily roll around with the seas, making life unpleasant for those who don't yet have their 'sea legs'.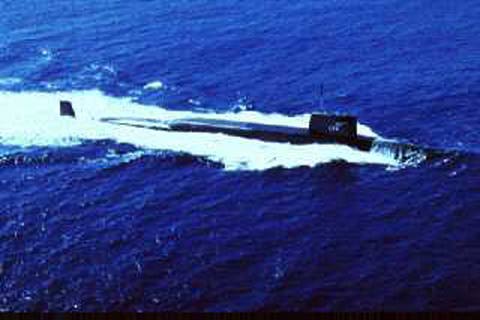 ---
SEALs practice landing onto the ship via a helicopter during exercise Rim Of The Pacific (RIMPAC) 1998. A larger version of this photo is available.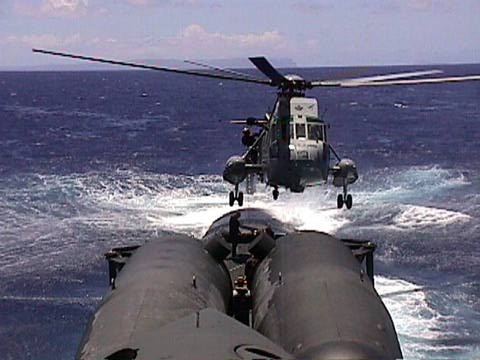 ---
Kam practices an emergency blow procedure. You may be able to see the small smoke pyrotechnic in the background to mark the area of the surfacing.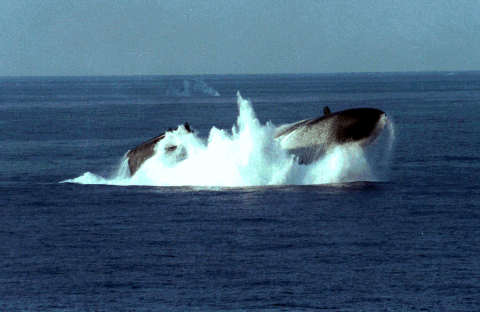 All photos courtesy U.S. Navy photographers. Back to the USS Kamehameha Home Page