USS Kamehameha
(SSN-642) Official Web Site
King Kamehameha pays a visit to King Abdullah
This video clip (2.5MB) is from Navy and Marine Corps News This Week.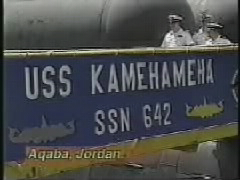 ---
USS Kamehameha was honored to be the first submarine to visit the port of Aqaba, Jordan. It is one of the jobs we do to provide vital forward presence in the region.
The King of Jordan was keenly interested in both USS Kamehameha's visit and the ship's participation in the exercise in which we participated, Early Victor 99. The Sailors aboard USS Kamehameha were happy to share the history of King Kamehameha I, first King of Hawaii, to the people who visited the ship.
Here, the ship's CO shows King Abdullah around the topside (deck) of the ship.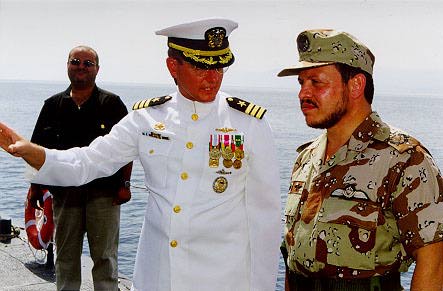 ---
The Ambassador to Jordan, the Honorable William Burns, also paid a visit.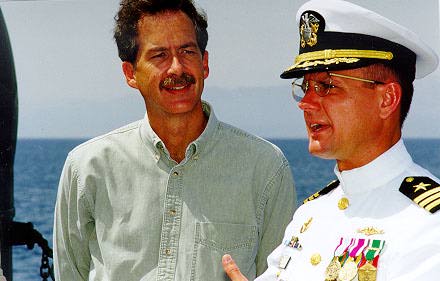 ---
It's a rare occasion that the entire complement of a ship, or all of the crew but the Sailors on watch, can get together to pose for a photo. This is a fisheye lens view of the crew with the King of Jordan and the American Ambassador to Jordan.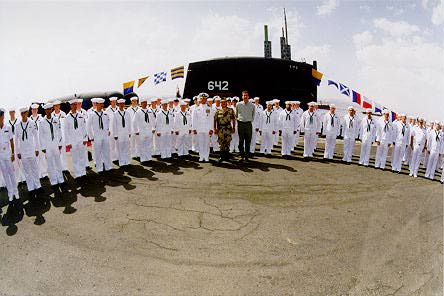 Yes, the flags on the ship spell out "King Kamehameha".
---
We didn't spend all our time hosting visitors. Some Sailors spent their time off working in the local community, which we make a point of doing whenever we can. They visited a school for the deaf and worked with the children there, and helped clean up a beach with students from a local school.
A once-in-a-lifetime opportunity was for us to visit the ancient city of Petra, which was carved out of the rocks in what is now Jordan many millennia ago. This is the façade of the Treasury building in Petra.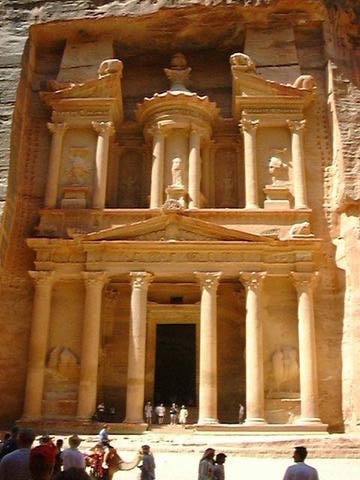 ---
Submarines occasionally will be able to have visitors tour the ship. We like to make people feel welcome.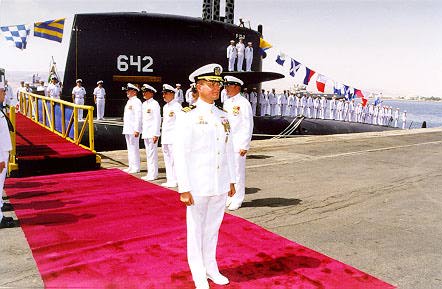 ---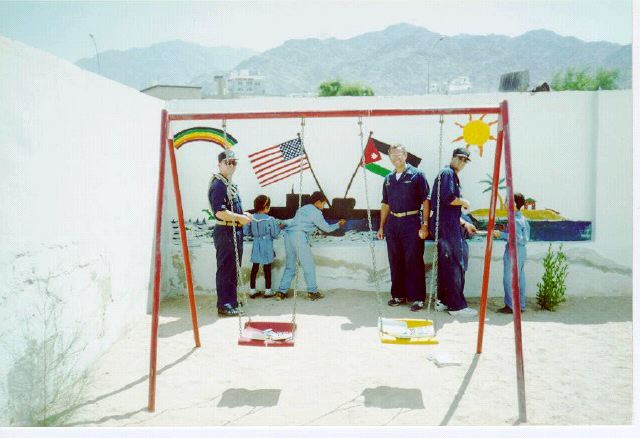 Some of us volunteered to work at schools and with children in Jordan. Here we paint a mural with the children of the Queen Noor School for the Deaf.
---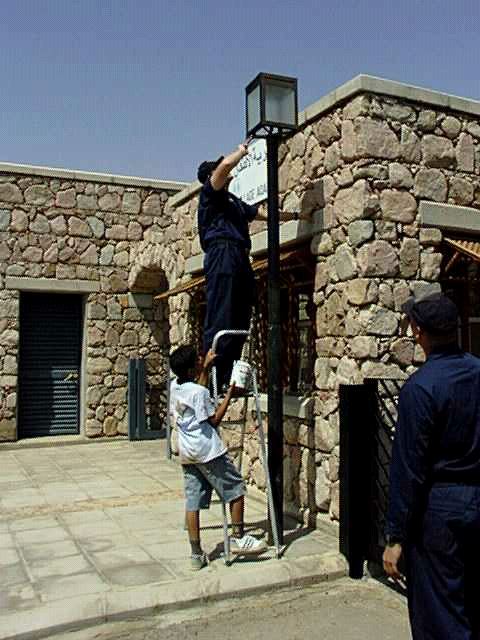 At another school we helped refurbish and repaint the facilities. Here one of the volunteers works with the children to paint a lamp post.
---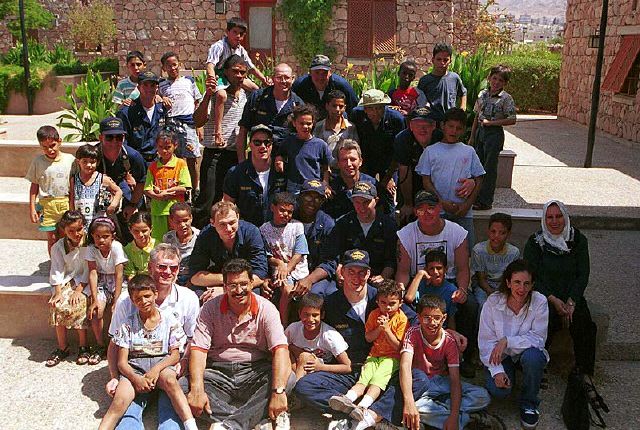 It's a good time, and both sailors and kids enjoy each other's company.
---
Photos: LT Godbey (Petra), Kam crew members(schools) and JO2 Joseph Rehana (all others)

Back to the USS Kamehameha Home Page