USS Kamehameha
(SSN-642) Official Web Site
Maintenance and Preparation
---
The Dry Deck Shelters (DDS) actually can be removed from the ship. This photo shows members of SEAL Delivery Vehicle Team ONE (SDVT-1), as well as USS Kamehameha Sailors and Pearl Harbor Naval Shipyard workers, lifting the DDS (on the top right) onto the ship.
You can also see scaffolding built on the sail of the ship to assist ship's force and shipyard workers in their work refurbishing masts and antennas.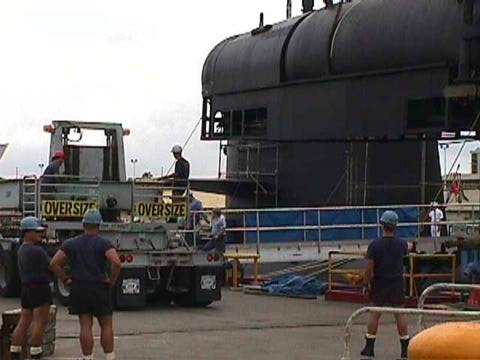 ---
The Torpedo Leading Petty Officer and the Executive Officer inspect the torpedo ejection pump.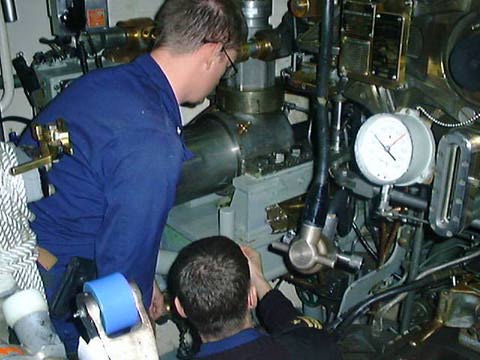 ---
The Fire Control Leading Petty Officer supervises weekly planned maintenance using the torpedo system's test set.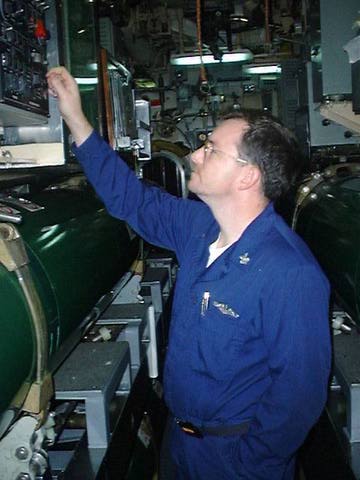 ---
Photos: LT Godbey Back to the USS Kamehameha Home Page